Lending Options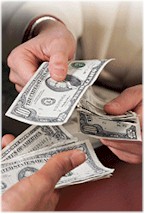 We look forward to working with you and your business. We understand how business works. Many banks only do one type of financing. They are not in a position to provide all the different types of financing that small to medium sized businesses need.
Zomer Commercial Credit, Inc. will look at the needs of your business, and creatively structure a finance or lease option to better benefit you and your business.
Financing or leases are available for a wide variety of customers and markets specializing in Agriculture, Transportation, and Industrial Equipment.
Lease & Loan Products
Fixed Rate - Keep same rate for entire contract term. Rates are non-variable.
Fully Amortized - Contract that amortizes and pays down the principal balance.
Balloon Payment - A balloon payment allows the customer to make smaller monthly payments with one large payment at the end.
Tax Leases* - Tax or Operating Leases generally allow you to deduct the entire lease payment as a business rental expense.
Non-Tax Leases* - This is similar to regular loan financing. Under a non-tax lease, the asset is treated as ownership - deducting interest and claiming depreciation.
Fixed Residual Leases - The residual amount is agreed upon at the start of the lease.
Sale-Leasebacks - An asset you already own is sold to Zomer Commercial Credit, then the item is leased back to you as way of generating cash.
Operating and TRAC Leases - The program can provide customers with a low payment and greater ease of upgrading when trading up the equipment.
Lease Purchase/ $1.00 Buy-Out - Is a finance lease that is a full payout lease that allows the customer to own the equipment at the end of the term.
Equipment Finance Contract - This is similar to a loan or promissory note. The equipment is used as collateral and these transactions typically require a larger down payment.
Cash Flow Payments - With cash flow payments, the payments can be customized to coincide with the customer's cash flow requirements.
Future Delivery - Future delivery secures the interest rate for an extended period of time.
Equity Finance - This program allows greater flexibility on the trade-in equity such as the amount applied to the down payment.
Overhaul and Repair Financing - This financing option allows the customer to free up operating lines of credit while the equipment is being repaired.
The right decisions about financing or leasing can determine the course of your business. At Zomer Commercial Credit we pride ourselves on our customer service and financial expertise. We can provide a variety of programs creatively tailored to help your business grow.